How to stimulate families with a migration background to be more interested in school?
In superdiverse primary school Sint-Joost-aan-Zee in Brussels, we want to get parents more engaged, to make sure that their children get equal opportunities.
Later this year I'm going back to the school to further develop the project.
This was the first internship of my sabbatical. I initially arrived at the school to help them with IT, and hoped to find enough time to discover a problem to work on with the team. Unfortunately we quickly ran out of time and didn't get much done. Below is the background story of what I learned during a month.
A school is a complex ecosystem. There's a wealth of people with different skills at functions in the school, and the school itself is at the center of a net work of many different organizations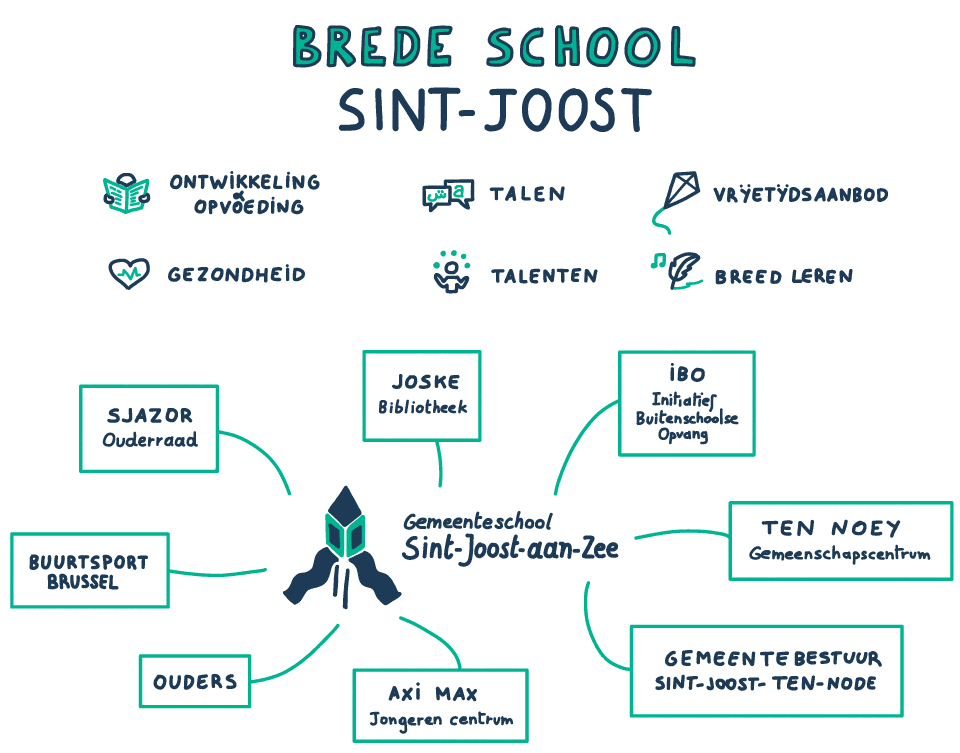 During the month I spent a lot of time with kids to create videos about the school. They made a scenario, filmed and interviewed people in the school, and they edited the videos. The group learned a lot, and were very proud to be able to present the videos to the rest of the school.
We believe that if we want to get the parents more involved with the school, that it will go the best if it's via the children. That's why we'll further investigate working with kids as storytellers that show what's going on in the school.
This will help them build digital and creative skills, and will include the parents.
More soon.