Today Sarah Hall published FuturePRoof, the go to guide for managers of agencies and communication teams. The project is billed as the biggest conversation ever about the future of public relations. I had the chance to read an advanced copy.
The book addresses a wide array of topics but one chapter particularly caught my interest. Angharad Welsh talks about navigating tools and workflow. A subject that I have written about many times before.
Here's my visual summary of the chapter by Angharad: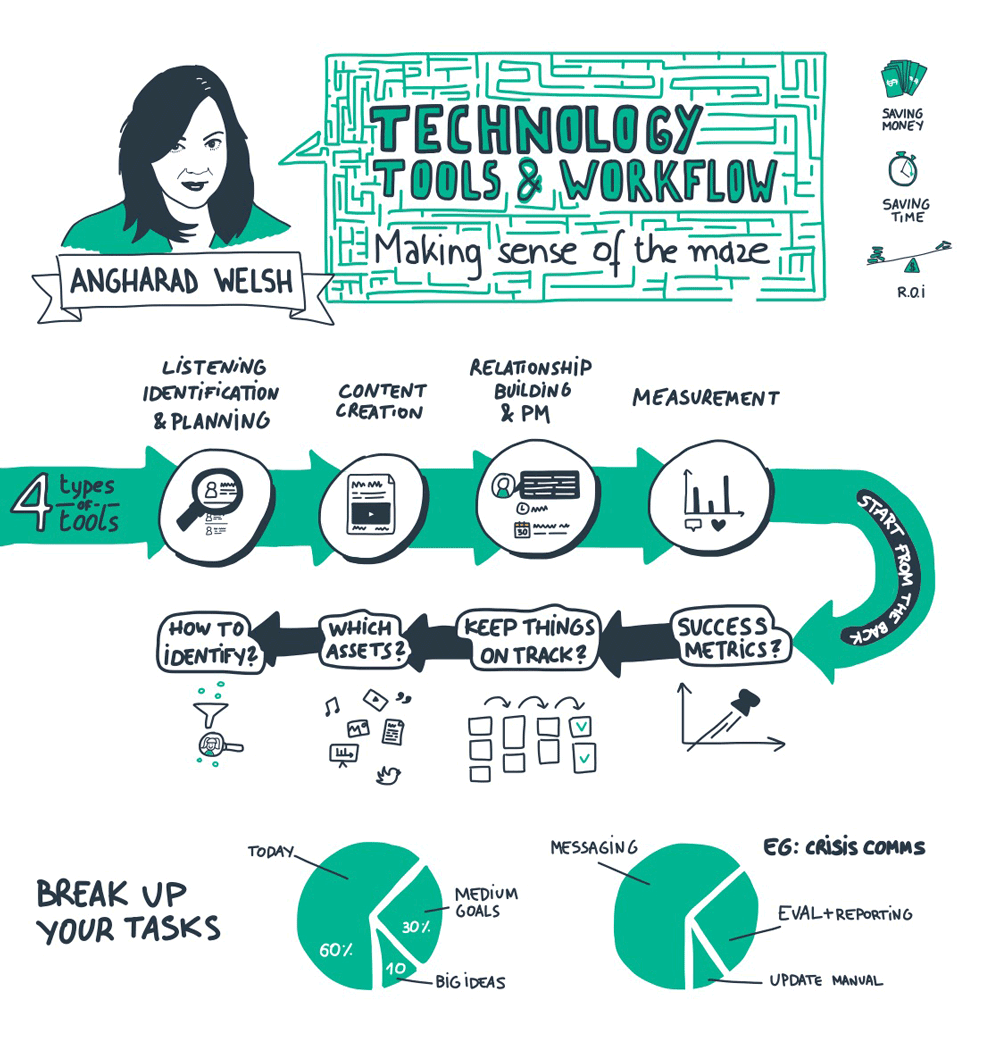 There seems to be something in the air in the PR world. This is another project where PR practitioners collaborate to up the ante. Just last month Stephen Waddington and I published the 2nd PRstack book. PRstack is a practical guide to PR workflow and tools, created by 30 PR practitioners. The scope of that book is narrow. It's focussed on just tools and workflow.
#FuturePRoof is another story. Sarah and the 34 PR pros that contributed to the book, zoomed out. The book is a complete overview of how a modern PR team can operate. It really is the go to guide for any PR pro that wants to remain relevant. The topics are broad: the changing role of PR, showing its value, building a team, business models, client relationships, workflows, professional development, networking,.. and much much more.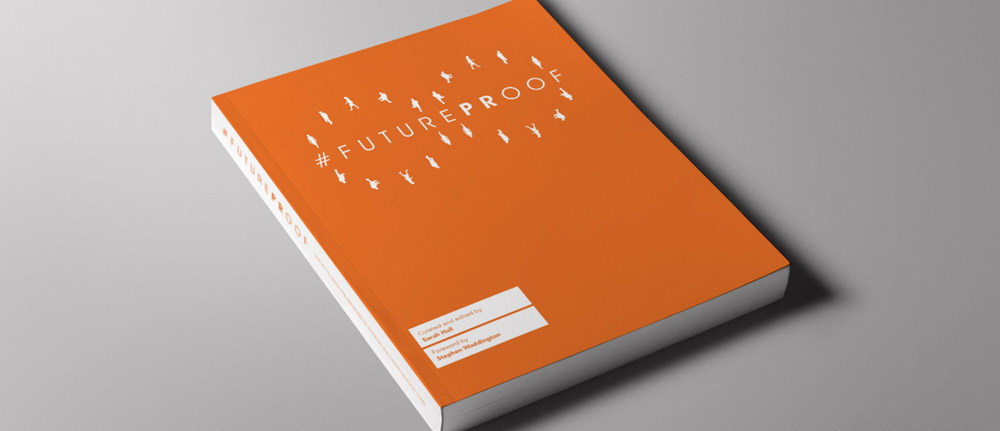 This is a must-have guide for any PR pro that is asking the hard questions of where the industry will be in a few years. Don't read it at your own peril.
You can download the book for free at: http://www.futureproofingcomms.co.uk/ or you can order a print version at Blurb.
---