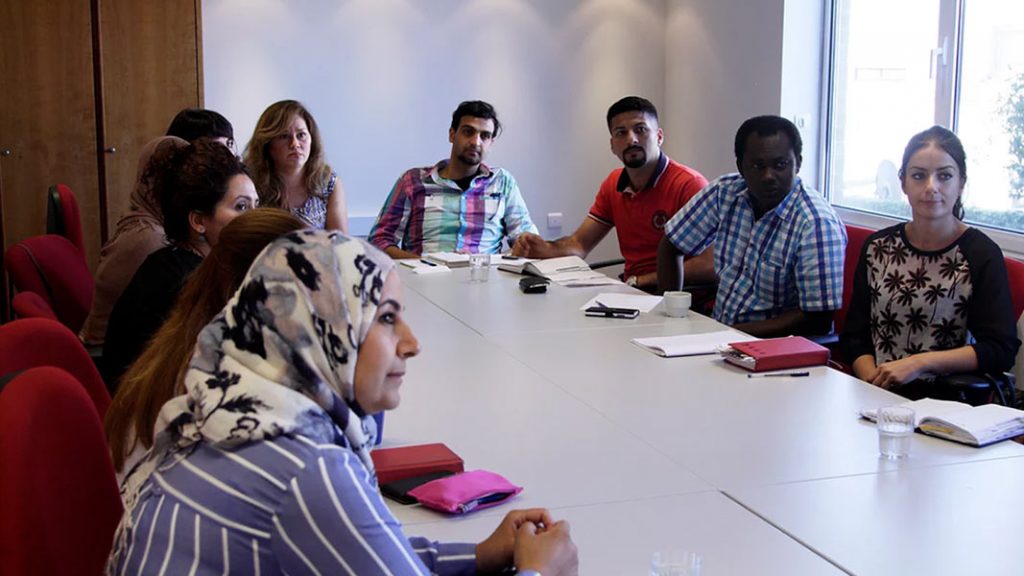 Highlights
Pro bono project
Design sprint for quick problem definition
Rapid co-creation of new website and intranet

Design of new integration tools


How might we become more efficient at helping newcomers be at home in Flanders?
Local cities and villages struggle with onboarding newcomers in Flanders. There are more newcomers to the region, and employees of local municipalities face many language and cultural barriers.
PIN aids these cities, using 'toeleiders' or buddies who help newcomers adapt. With the growing demand for 'toeleiders', PIN needed to streamline its operations.

We revamped just about every aspect of PIN's internal and external communication
This included:
Internal communication flow and tools (email and calendar systems, document management, timetracking, and an extensive intranet).

New branding and

website

.
We also designed new services for toeleiders to introduce newcomers to their new city.
Here's a demo of the cue cards and website for newcomers.
Through the 'double diamond' design process, we identified the problems and devised solutions

The first week, I embedded myself to understand the organization.
Below is a video of that first week. I vlogged about the entire design process. See how we used a variation of the Google Sprint method to quickly decide on which problems to tackle first.

During the design sprint, we found many areas to improve:
Internal knowledge sharing
More inclusive welcome conversations
Helping newcomers be more autonomous
The team decided that in order to support the rapid growth, the most pressing issue for PIN was to smoothen internal communication tools.
I was happy to start helping the team with these clear short term implementation challenges, but was even happier when afterwards, we could move to tackling harder long term challenges.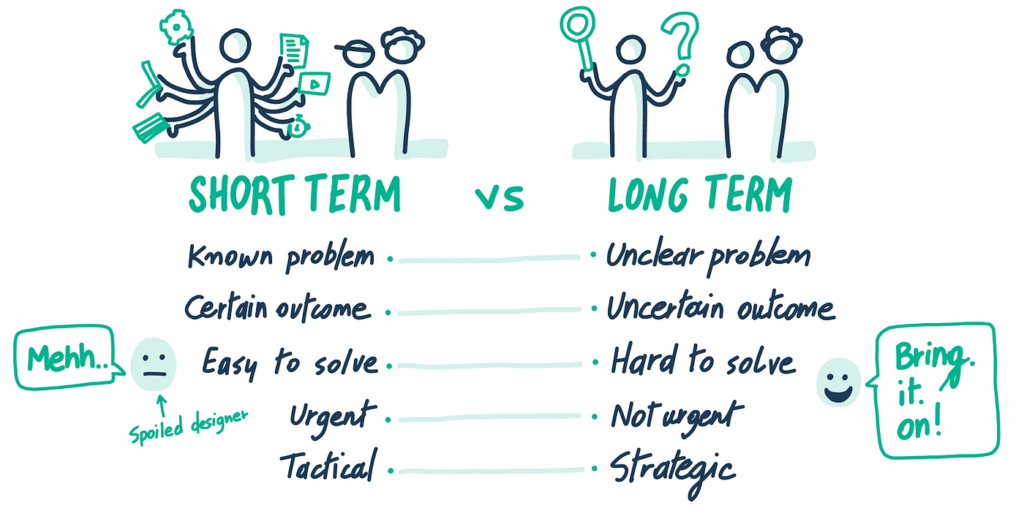 Solution one: internal communication upgrade
Together we:
Moved to the Google Suite for email and calendars.
Created an intranet to share common info with employees.
Devised a custom time tracking system using Google forms and spreadsheets.
Trained the team on these new systems.
Again, here's a video of how we approached that. Koffiekoeken included.

PIN had a manual and error-prone process of timetracking for all the toeleiders. I helped them review their current process and co-created a new more efficient approach by stringing together Google forms and Google spreadsheets.
The outdated process: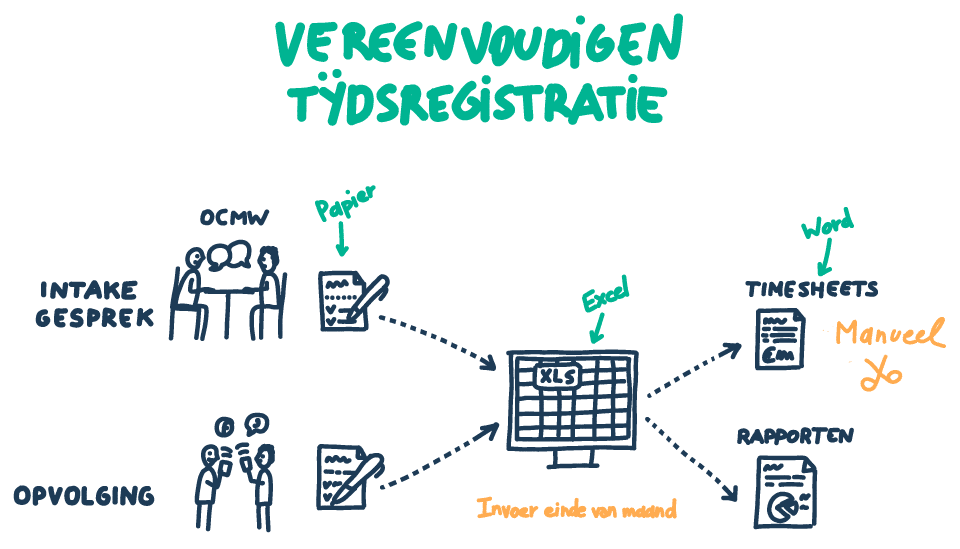 Co-creation of the intranet
We quickly built an intranet with the tools that the team already had: Google Sites.
In days, they had their own (P)intranet. During several workshops and user tests we refined the content and got the team on board.
Solution two: multilingual knowledge bases for newcomers and staff
After these practical things were solved, we could get to the work that makes a real difference: improving the way toeleiders can share information with newcomers about practical things in their city.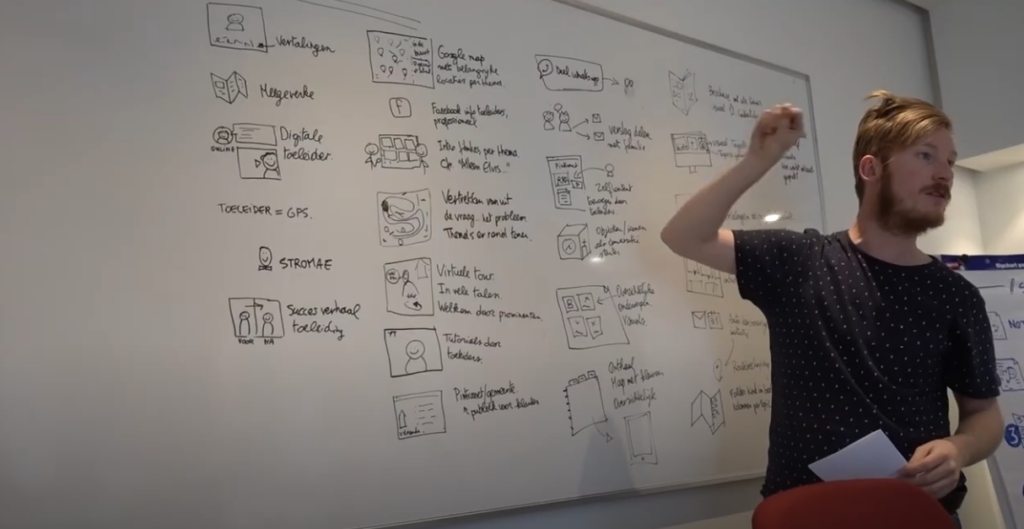 Again, we relied on all the knowledge and enthusiasm of the PIN team to conceive potential solutions. This lead to the creation of both a physical card deck to facilitate conversations, as to the prototyping of a website full of practical info for newcomers.

Here's how we co-created and prototyped those solutions in just a few days:

Solution 3: new website and brand identity
Further work involved rebranding, developing a new website, intranet, and time tracking system. We also transitioned the internal tooling from Google Sheets to the more robust Airtable no-code tool, and the team was trained to manage changes on Airtable independently.

Impact
The CRM and intranet were a success that immediately became the new way of working for the team.
The PIN management team has become proficient in the no-code administration system that we co-created, and they've been updating it themselves.
The website for newcomers wasn't that big of a success. The team had wanted to first gather all the perfect content and only later launch the websites, which didn't happen.