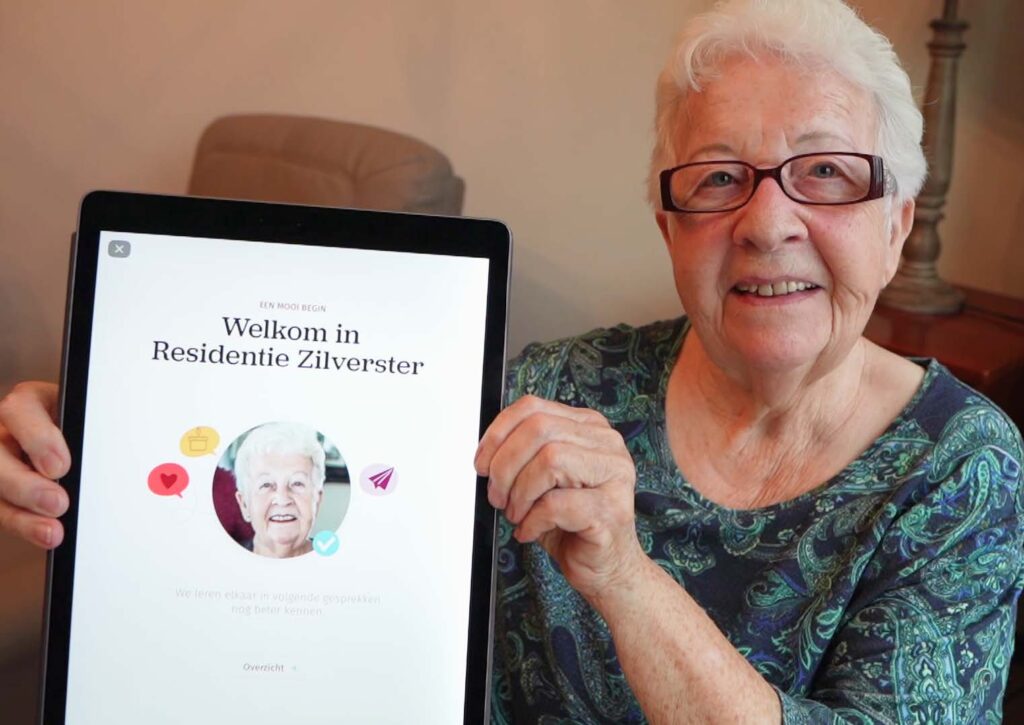 Highlights
Self-initiated wellbeing software startup for care homes.
Soulcenter products used by 250+ care homes.
Brand seen as local category leader.
Raised funding with Imec and built team of designers, developers and sales.

How might we increase the sense of home for care home residents?
Soulcenter is a self-initiated project, that started by doing a one-month internship in a care home. There I became aware of the challenging living and working conditions in elderly care. There's not enough staff to make residents feel at home. Leading to an appalling 50% of residents depressed, and a high turnover rate of staff. Creating a downwards spiral.
These experiences instilled the urge and agency to use my service design and entrepreneurship skills to challenge this system.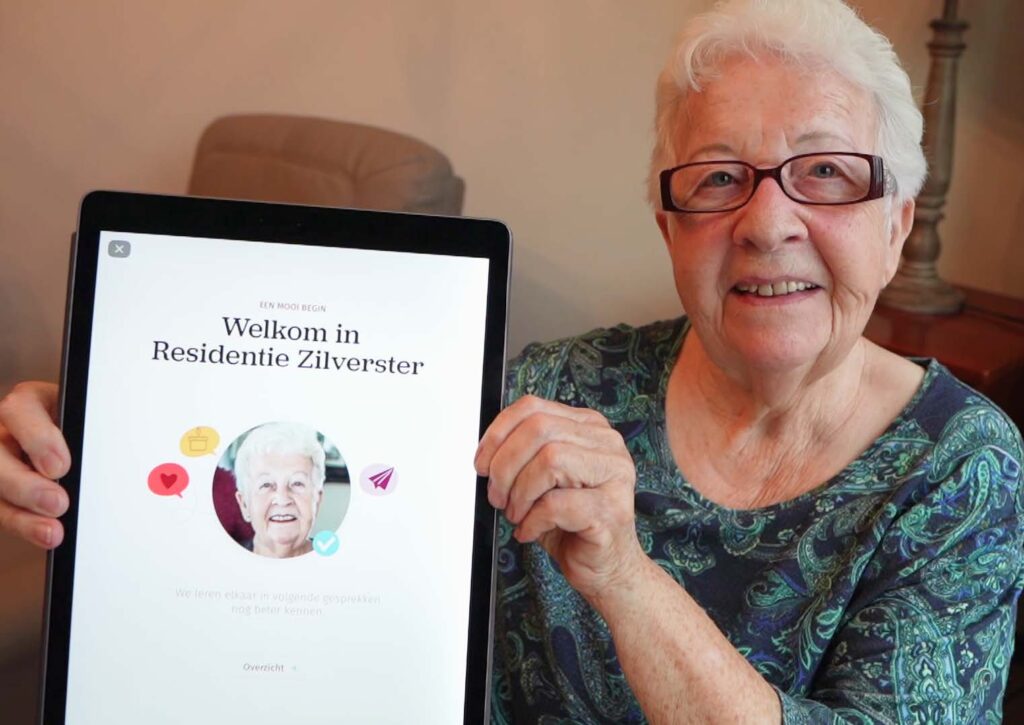 Service design approach
I had the initial idea for the startup, after an intense 1-month service design project in a care home in Zonhoven.
Co-creating the softest software
We took co-creation seriously to grasp the nuanced challenges of residential elderly care.
Lived in a care home for a week to onboard my technical co-founder.
Worked from a care home for a year to know the jobs to be done for the team.
User tested any chance we had to build usable and delightful experiences.

Video demo of the service (in Dutch):
To learn fast, we used trusted design methods.
Service design toolkit. To conceive the initial service.
Design sprint. To validate new product features. (Vlog about it)
Service blueprinting. To improve existing services.


Onboarding overworked care home staff
We guided care homes to work more person-centered.
Only software wasn't enough to change how the teams worked. I set up training and coaching tracks to support their behaviour change.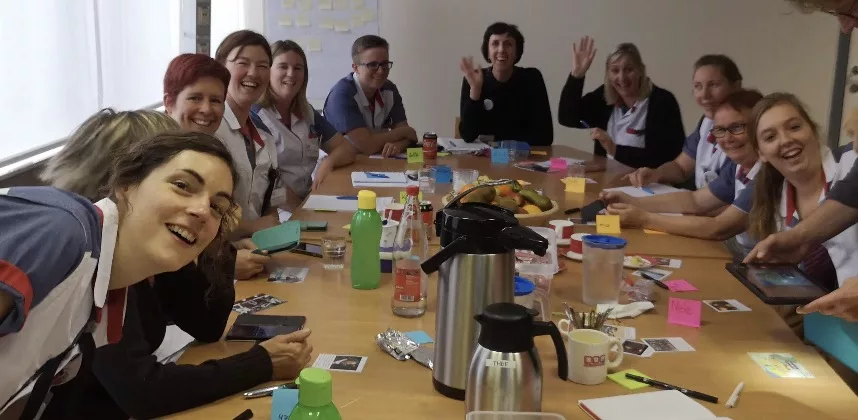 During covid we quickly pivoted to online training and coaching. This allowed us to keep remote teams engaged and made it easier to train multiple teams at once.
Set up a home studio for video training sessions and webinars.
Created cohort based online training.
Promoted and sold two editions of it.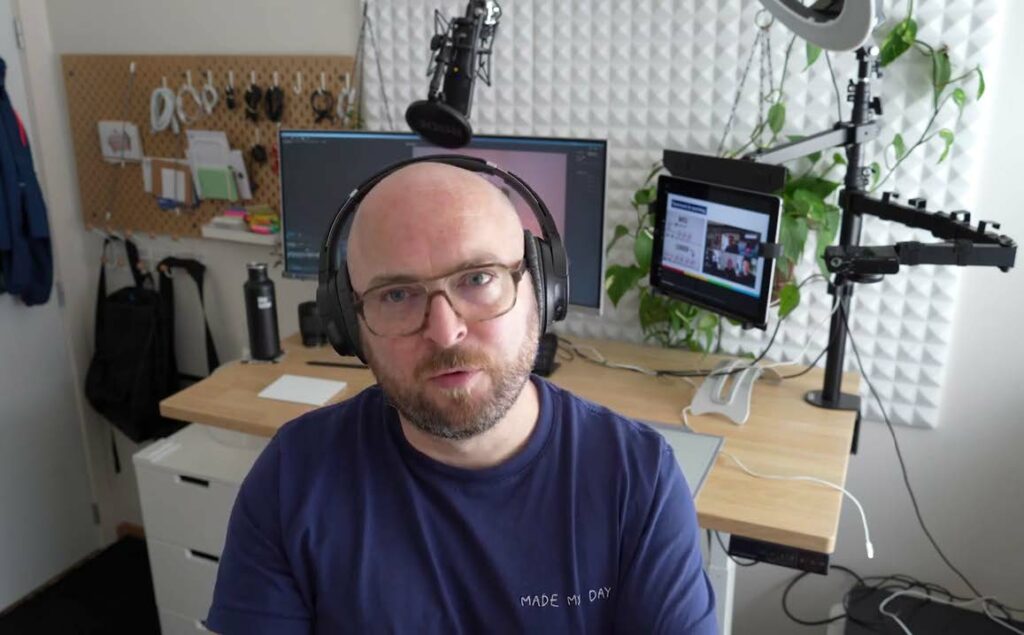 Service storytelling
We shared everything we learned. As a newcomer in the sector, we kept showing up and contributed where we could.
This content-first approach lead to a wealth of learning material for the sector, resulting in 1200+ highly targeted leads.

Principles of our storyselling approach
Teach own learnings: Everything we learned, we documented in videos, blog posts, infographics,..
Build practical solutions: We built a bunch of tools and services to make life easier for our target audience.
Help experts amplify their message: This helped us to better grasp the topics and to leverage the experts' network.
You can find the majority of our learning publicly on our website. Video lessons, webinars, self-service workshops, guides, branded tools and so on.


"Frederik is a rare breed. Especially in our classic sector.

He manages to create very practical solutions for our people, and then comes up with highly creative and engaging experiences and communication.

He inspires everyone to join with a smile. A true educator and changemaker with a heart of gold."

Jan de Boeck, Customer experience manager Vulpia group, Director Home Arthur

We supported many employees, but failed to build a sustainable enterprise product
After four years, we stopped the active development of our enterprise product for care homes. There wasn't enough traction.
The free products of Soulcenter are still used by hundreds of care homes in Flanders and The Netherlands.
Community platform Hartverwarmers is still active, inspiring thousands of activity directors every month.

Lesson learned: systemic insight needed
I didn't manage to make a significant change to the broken system of residential elderly care. My service design skills weren't sufficient to tackle such a complex design challenge.
How to avoid this?
Every since stopping with Soulcenter, I've been engrossed by Systemic Design. A methodology and mindset to understand complex systems, so you can figure out which leverage points can have the highest impact.
While this approach is no panacea, it does provide a clear toolkit to better understand how to tackle the important challenges of our time.